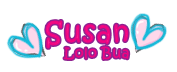 Shalom… good evening ya all!
as you know, every woman in this world do love wear higheels, because it can help you look gorgeous, and more sexy, i ever heard someone told me, that a woman who wear higheels w ill look more sexy than woman who dont wear it!
naa, the conclusion is, when a woman wear higheels it will help us to be more beautiful, sexy and gorgeous!
and before im end my entry, i would like to share my favorite Item, this is i want the most!
This is one of Petit Heels Product,
i do love this, its nude colour like what The Duchess Kate Middleton always wear!
yaa..im join this giveaway, i do hope i have chance to wear this shoes!