Shalom. morning!
this is

my second entry today..im browsing and i found something
interest, you know what? its Michelle Obama, U.S.A first lady! ternyata... she is fashionable woman but have a simple lifestyle! yeaaii....! and here is picture, check it out!!
waouu.. First Lady go to garden, its really great! she is humble woman! *i want to be like this la :P
Michelle Obama is playing football *maybe because she on field and wore sport costume!
jogging?? maybe she is the type person who like sporting!
i cant believe this!! Mr. President Barrack Obama accompany her wife go to shop buy some labu! ihh sweet..sweet....
they walk around... eitss.. no..no.. this picture taken when Mr.President Barrack Obama go watched Basket ball!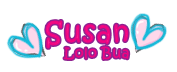 just stunning with her flat shoes!
Michelle Obama said, we are just never stop date, thats why we stay romantic until now! aww... sweet! i want my relationship in future like this, seriously!